Definition:
WEDM-LS refers to a CNC machine that uses a continuous moving thin metal wire (referred to as EDM wire, usually made of copper or molybdenum) as an electrode to perform spark discharge on a workpiece, which produces a temperature as high as 6000+ degrees, and erodes the metal to create a workpiece by cutting.
How it works: Making use of the gap between the wire electrode and the workpiece, the WEDM-LS removes the metal by continuous spark discharge.
Current Development of WEDM-LS:
High-end companies include: The AgieCharmilles CUT 1000 machines (Switzerland), the Mitsubishi PA series (Japan), and the Makino UPJ-2 series (Japan), which boast an accuracy of ±0.002 mm and a surface roughness of Ra<0.2μm. Usually, they are capable of fine machining with an EDM wire of <0.03 mm, and the price of each machine is around CNY 2 million.
The mid-/low-end companies include: The Mitsubishi FA-V ultra-high-speed performance machines (Japan), which is able to perform cutting with 0.10 mm electrode wire, with the accuracy kept at ±0.003 mm, while the highest processing efficiency reaches up to 500mm2/min. The Agie XENON (Switzerland), the Charmilles 380 (Switzerland), and the Sodick AQ series (Japan), which boast the highest practical processing efficiency of up to 120-150mm2/min, the best surface roughness of Ra<0.5μm, and the cutting precision of up to ± 0.005mm. Usually, copper wire of 0.15mm or above is used for cutting. The machines of this grade usually cost around CNY 0.5-1 million.
Product Sample: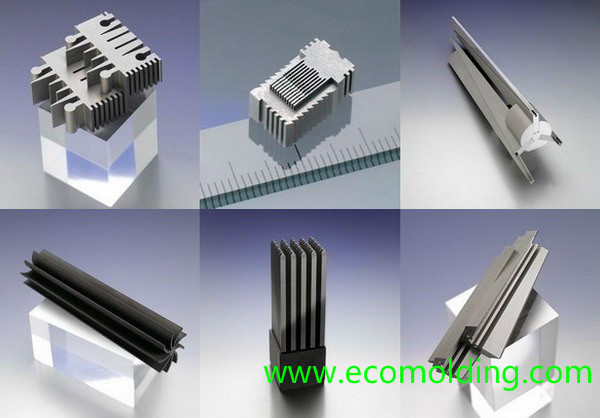 WEDM-LS Equipment:
Wire Winder:
The principle of WEDM-LS